About Arapahoe Basin Ski Area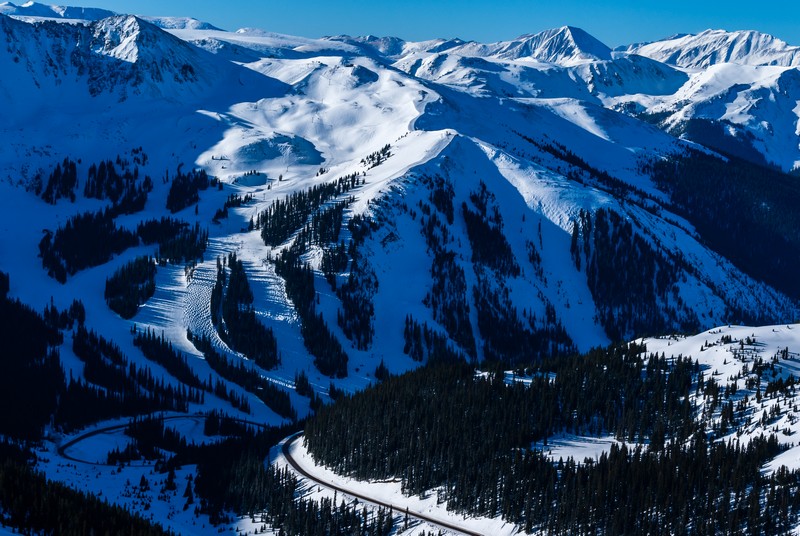 With a summit elevation of 13,050 feet, visit the Swiss Alps right here in the Colorado Rockies. Set at the base of the Continental Divide on Loveland Pass, A-Basin offers over 100 expertly carved trails, boasting

above-timberline bowls, and deep powder stashes. Groomed cruiser runs or chutes and glades - the Basin has it!
Arapahoe Basin, known as "The Legend" to many Coloradans, has one of the longest ski seasons in North America, open from October to June and sometimes longer! Enjoy the 360-degree view from the summit or lunch at Black Mountain Lodge all while skiing some of the best terrain in the world.
With the addition of Montezuma Bowl, there is twice the natural beauty to explore; more high-alpine groomed runs, bowls, chutes and glades, all serviced by our new quad chairlift. Experience the Legend today!
Search Vacation Rentals Nearby
Location:
28194 US Hwy 6, Dillon, CO 80435
Contact:
888-272-7246 |
Website
---
---
Arapahoe Basin FAQs
To access the mountain for skiing, a lift ticket is required. A variety of ticket packages are available, you can even purchase a package that includes items such as rental equipment, a famous bacon Bloody Mary, or lunch. Also, consider purchasing a multi-day ticket if you plan to ski more than once to get the best deal possible.
Black Mountain Express - Highspeed Quad at the main base area
Zuma - Access from Zuma Bowl
Beavers - Access for the Beavers new terrain in 2018/2019
Lenawee Mountain - Access to the main ski area with blue and green terrain
Molly Hogan & Pika Place Carpets - Beginner terrain at the main base area
A variety of ski school options are available at A-Basin. If you have never skied before, a lesson is highly recommended for the best experience on the mountain. Additional lesson options are also offered for children, adults, groups, private lessons, in addition to shorter brush up classes.
Ski and snowboard rentals are available at the base area of Arapahoe Basin. You can pick up, drop off, and ski all in one location. Booking your rental reservation in advance is recommended, especially during holiday periods. Snowpants and jacket rental are also available.
The Arapahoe Sports Retail Shop has a variety of outerwear, souvenirs, gloves, hand warmers, and more. If you forget something, lose a glove, or the weather changes Arapahoe Sports has you covered!
Parking - There are five parking areas near A-Basin, four of which are FREE. The Early Riser lot is the closet parking available, as the name suggests get there early for this prime parking!
This is also where you will find "The Beach", High Noon, Last Chance, and Upper Last Chance all located just above the main base area and are serviced by shuttle. The Admin Lot ($30.00) and the first 200 spots in the Early Riser Lot ($20.00) are paid to park.
"The Beach" - Locals and visitors alike refer to the parking spots in the Early Riser Lot along with the snow as "The Beach". Here you will find people tailgating with their coolers, grills, tents, dogs, and friends. There are some coveted FREE spaces, as well as spaces closest to the Black Mountain Express Lift that can be reserved for a fee.
Public Transportation - The Summit Stage is the local FREE public bus system. During the winter months, you can be picked up and dropped off at the main base area. Find the schedule online to plan your transportation.
---
Nearby Lodging
For the closest lodging to Arapahoe Basin please visit our Keystone Lodging page. Arapahoe Basin is located 5 miles from Keystone, 10 miles from Dillon, and 14 miles to Frisco.
Things to Do at Arapahoe Basin Ski Area
There are so many things to do at Arapahoe Basin all year round. From unforgettable skiing and snowboarding the winter to zip-lining, mountain biking and beyond in the summer!
And when it comes to events and festivals, Opening Day is a must and our summer concert series is sure to please. Check out these and many other things to see, explore and do at A-Basin!
---
Arapahoe Basin Winter Activities
Skiing at Arapahoe Basin offers some of the most advanced terrain in the area. Groomed blue and green runs, steeps, hike-to options, tree, and glade runs, and terrain parks are available. Whatever type of challenge you are looking for A Basin has it!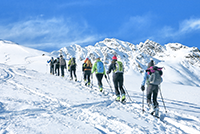 Arapahoe Basin is one of the only resorts in the area to offer uphill access. Earn your turns and snowshoe or skin up the resort. Take in the awe-inspiring early morning view before you have your one-on-one cruise back down the mountain.
Access is available from 5:00 AM - 8:00 AM and after ski area closing from 5:00 PM - 5:00 AM. During ski area, operational hours access is available only on the eastern edge of High Noon between the Base are and Black Mountain Lodge. Please read A-Basin's rules and safety regulations before starting your treck.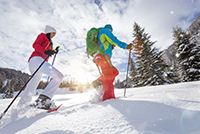 In-bounds hike-to terrain is plentiful at A-basin. East Wall is the most easily accessible. Any local will tell you if you catch to rope drop for East Wall, you are in for a treat.
Additional hike-to terrain is available on the cornices above Montezuma Bowl, above the Pallavinchi Chair on the West side of the resort. Don't miss the New Beavers and Steep Gullies terrain!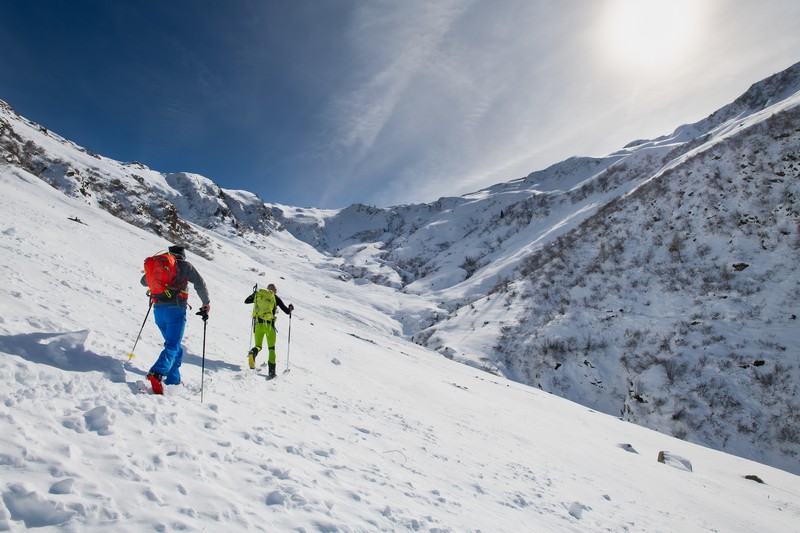 Arapahoe Basin is a challenging mountain, why wouldn't we want to rise to the occasion? Test your limits and join an on-mountain race. In the winter months, the Rise and Shine Rando Series is an uphill race with 2,300 feet of elevation gain!
In the summer months, there are multiple trail races to keep you running year-round.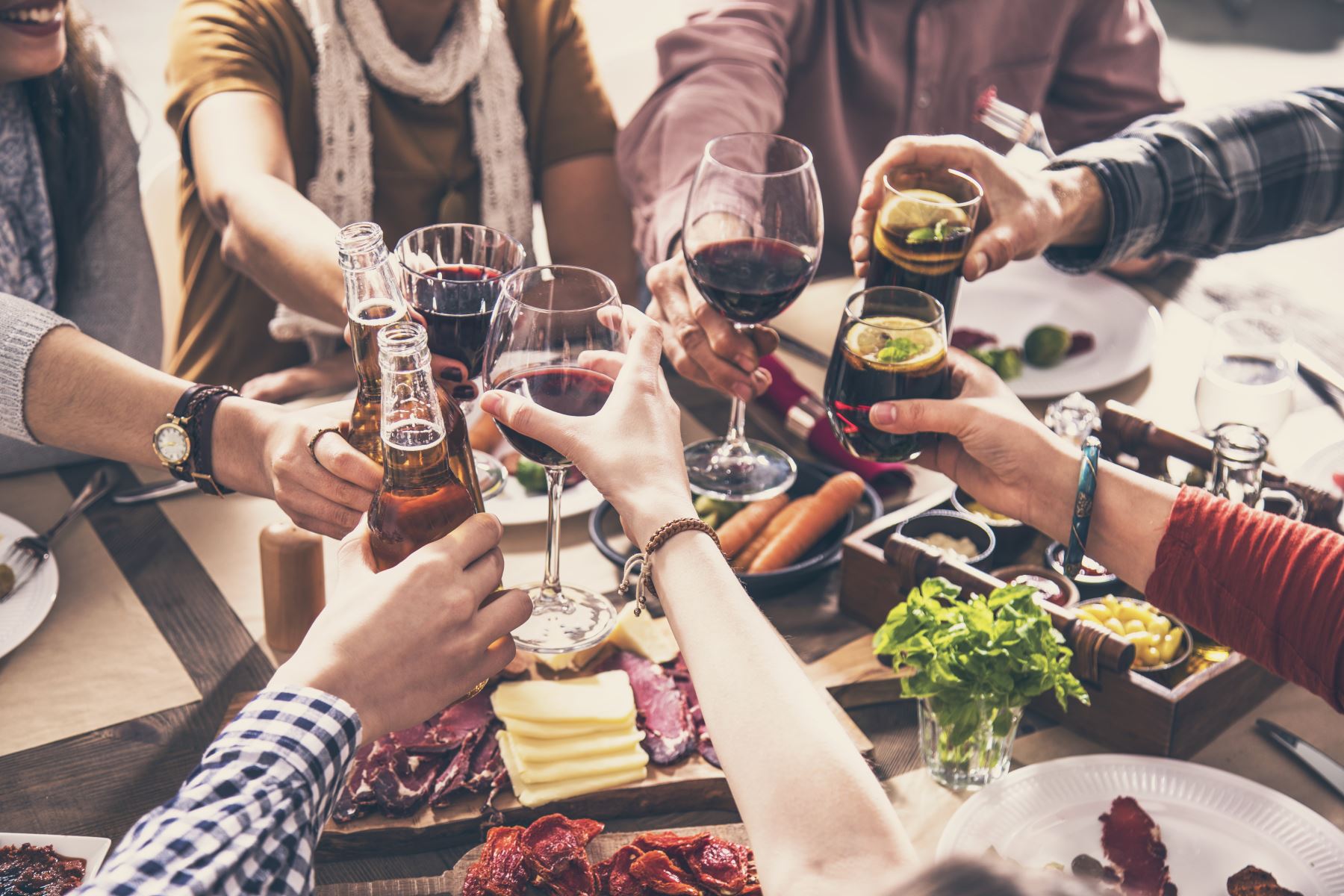 The Moonlight Dinner Series combine outdoor activity, culinary delights, and a friendly atmosphere. Guests can choose to skin or snowshoe up to the Black Mountain Lodge or take the chairlift. Dinner is enjoyed in the beautifully decorated lodge at family-style tables.
Each month highlights a different theme such as Italian and a Hawaiian Luau just to name a few. After you have enjoyed your 4-course meal, you can choose to snowshoe down High Noon which has been groomed and lit by moonlight and lanterns to guide you back down to the base. You may also download from the chair lift. Be sure to purchase tickets in advance.
---
Arapahoe Basin Summer Activities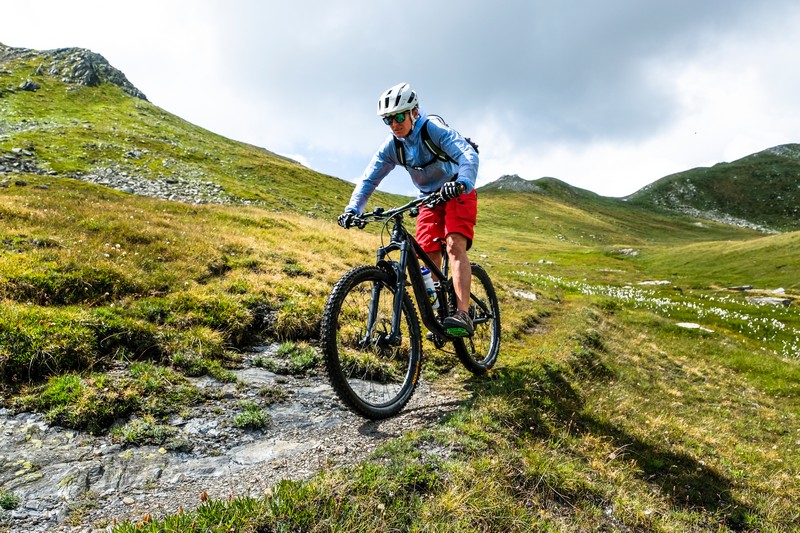 Mountain Biking - In the summer months Arapahoe Basin is open for mountain biking. The trails are best suited for intermediate to skilled riders. BYOB - bike rentals and bike haul are not available on the mountain.
Road Biking - Summit County has a beautiful landscape for road biking. You can park and ride from Arapahoe Basin or you can travel on the Summit County Recreation Path and then take HWY 6 to Arapahoe Basin. Explore biking options at The Legend!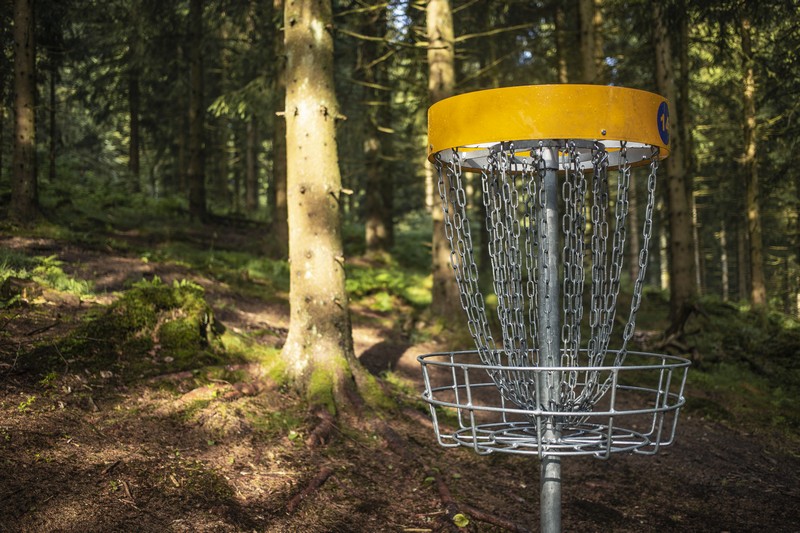 Arapahoe Basin's 18 hole disc golf course is nestled among the trees in the Arapahoe Basin Ski Area. The 1.6-mile loop starts at the base area, head up North Fork and then loop around the Pallavinchi Chair.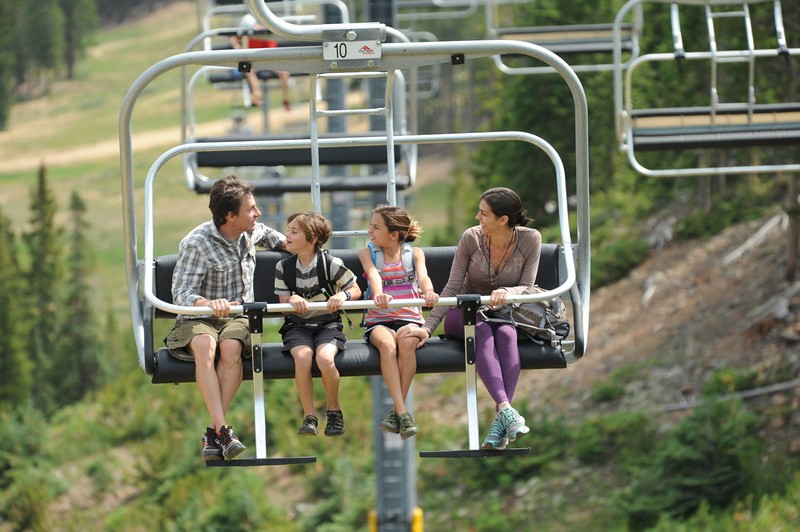 Arapahoe Basin Scenic Chair Rides are the best way to enjoy views of the Continental Divide and wildflowers. You will ascend the Lenawee Chair Lift for approximately 10 minutes until you reach mid-mountain. From here, hike around and explore! The Black Mountain Lodge is open for refreshments, lunch, and outdoor seating.
Rides are available daily 9AM - 4PM
Summer operation June 24 - September 5 for the 2022 season.
Adults (ages 15+) $$, Youth (ages 14 - 6) $, Children (under 5 years) free.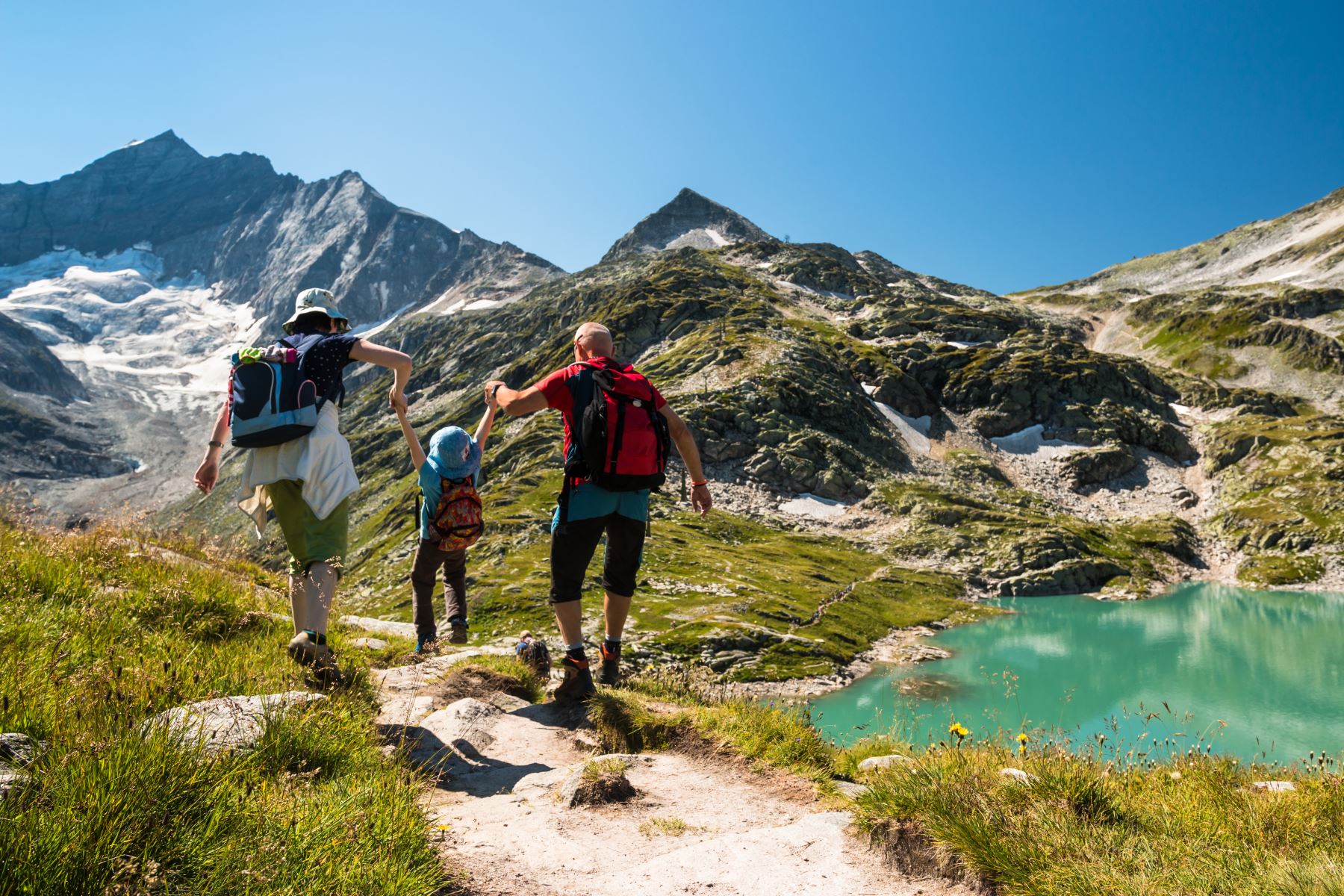 Hiking at Arapahoe Basin is both a challenge and a treat! Hike through pine forests and wildflower meadows. Intermediate and advanced hiking trails are available. Families can also take a scenic chair ride to mid-mountain and explore on foot from there.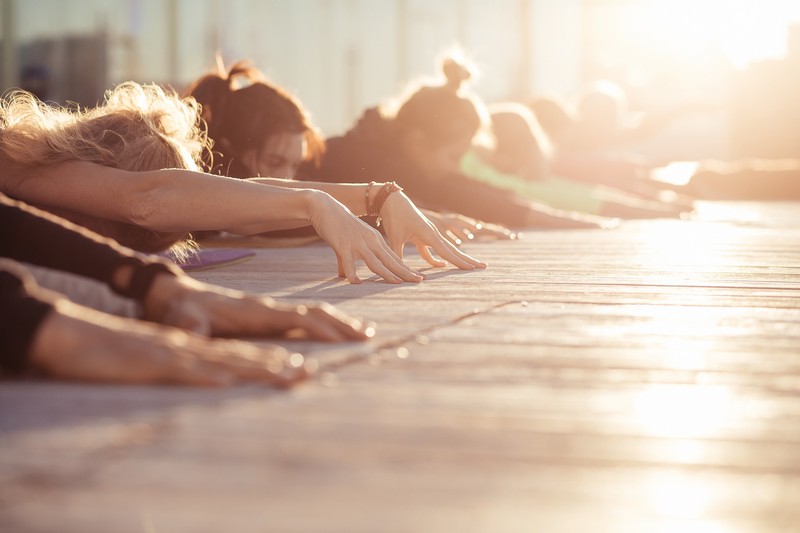 Weekly Yoga at Arapahoe Basin - Test out your mountain pose perched at mid-mountain in the middle of the beautiful Arapahoe Basin Ski Area. Instructor-led courses are held on the sunny deck at Black Mountain Lodge.
Weekly Yoga: Tuesdays & Thursdays| June 28 - September 5, 2022 | 10:00 AM - 11:00 AM
Bring your mat and water bottle | $$
---
Arapahoe Basin On-Mountain Dining
6th Alley Bar and Grill - The 6th Alley is nestled at the main base area and is the perfect place to enjoy a hot meal, a beer, or a famous bacon Bloody Mary. There is indoor seating as well as ample outdoor seating on the deck to enjoy the Colorado sunshine.
The Legends Cafe - The cafeteria-style restaurant offers a variety of options from pizza to snacks and coffee. The cafeteria service is fast and there is ample seating available throughout the lodge.
Black Mountain Lodge - Located mid-mountain, the Black Mountain Lodge has cafeteria-style service and seating indoors. There is also a bar and ample outdoor seating.
Il Riffugio at Snowplume - The newest on-mountain restaurant is located atop the new Beavers Lift and the Lenawee Mountain Lift. Enjoy flatbread, espresso, charcuterie pairs, and other European bistro-style fares.
---
Arapahoe Basin Events & Festivals
---
---
The Best Time to Visit Arapahoe Basin
The best time to vacation in A-Basin is summer, no spring, no fall, wait winter...actually its always a great time to visit Arapahoe Basin! With endless activities and events, there is always something going on no matter what time of year you visit.
Though winter and summer are the most popular times for our area, fall and spring are worth your time. These times have fewer crowds and offer cheaper lodging and activity rates, the perfect combination for a great vacation!