Keystone Biking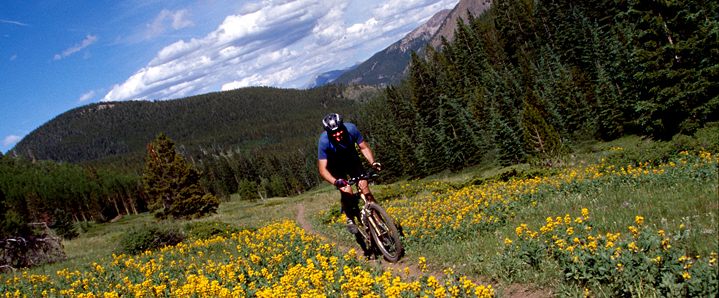 The Keystone, Dillon and Silverthorne areas are home to hundreds of miles of biking trails and paths for every skill level. Whether you are seeking a laid back family outing or a downhill adrenaline rush, you'll find a trail that fits the bill.
Beginner Biking Trails
The Summit County rec path offers miles and miles of accessible paved trails for bikers, runners, hikers, and dog walkers throughout the year. Bike from Dillon to Frisco and beyond, or head over Swan Mountain into Breckenridge. The rec path is a great choice for a day out with the family that provides beautiful scenery and accessibility.

Soda Park Loop is a great ride for beginners ready to leave the bike path and try out "real" mountain biking. This 10.7-mile loop isn't too steep and takes you through open hillsides and lots of singletracks. Park at the rec path parking area off of Swan Mountain Road. Follow an unmarked trail uphill, cross Keystone Ranch Road, and regain the singletrack for another half mile. You'll hit an intersection with Keystone Aqueduct Trail, right at a junction with Soda Ridge Road.

---
Keystone Mountain Biking
Downhill Biking
Bike Park
Passes and Tickets
Keystone Gulch-14 miles
Keystone Road Biking
Montezuma
Keystone Ranch
A-Basin
Summit County Recreation Path
Keystone to Dillon/Frisco
---
Vail Pass Bike Tour From Keystone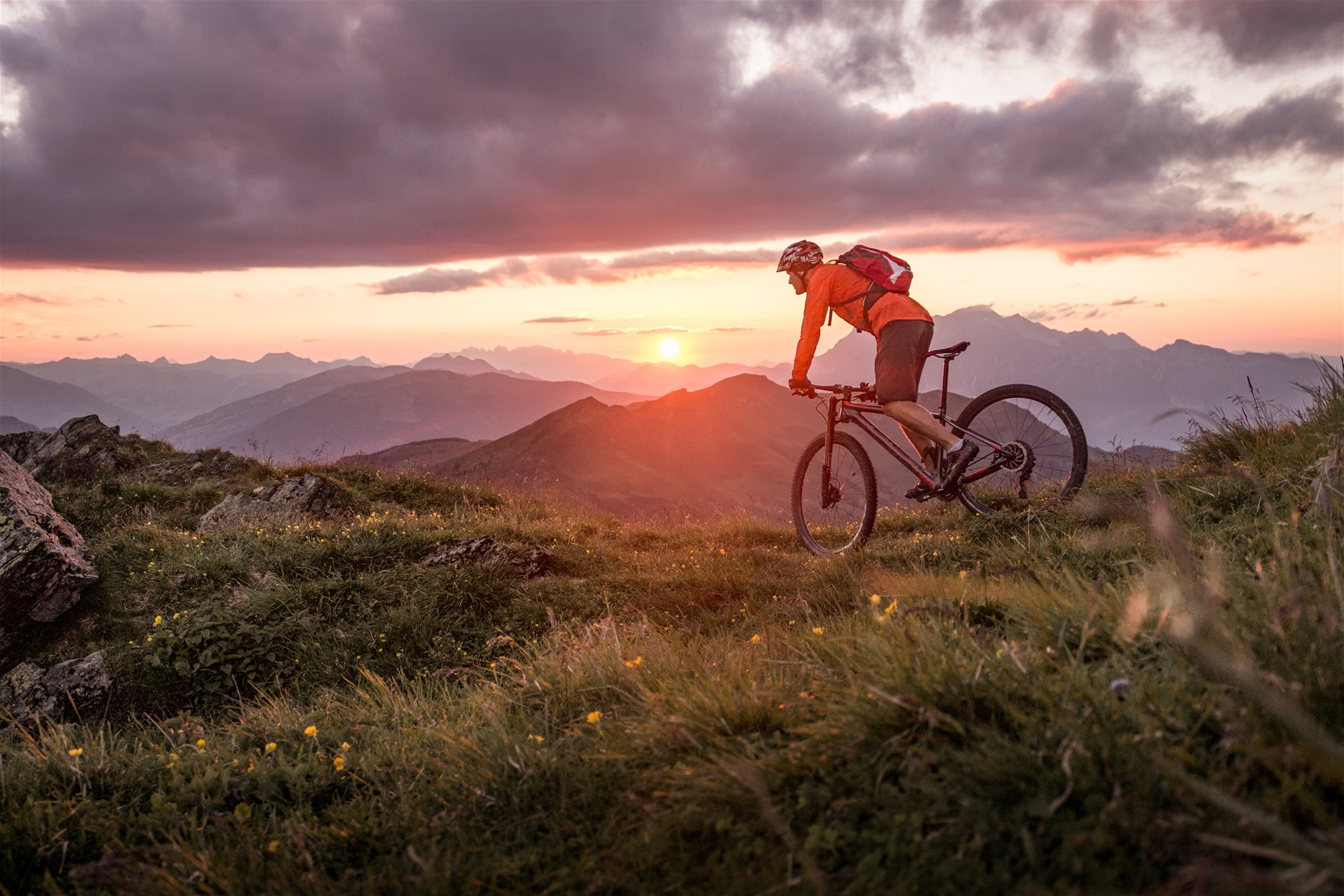 The Summit Country Recreation Path offers miles of paved path for you and your family to enjoy. Most of the path is comprised of undulating hills and some section pose steep climbs. The Vail Pass Bike Tours allows the whole family to enjoy the path by taking advantage of the downhill ride starting at Vail Pass. Mountain View Sports will shuttle you and your bike rental to the top of Vail Pass. From there, you will cruise down while enjoying mountain views.
Mountain View Sports
has three tours available so you can customize how much or how little peadaling you want to do!
Trip 1 - 12 Mile Coasting
Spend the day exploring the 10 Mile Canyon on two wheels. Spend some time at Copper Mountain Resort where you can take a scenic chair lift ride, ride go carts, or challenge yourself to the Ninja Warrior inspired course. Travel down to the town of Frisco and do some boutique shopping, have lunch, or try some fudge at Footes Rest. Finish your ride at the Frisco Marina where you can have a cold beverage at the Island Grille. Here your shuttle will pick you up and bring your back to Mountain View Sports.
Trip 2 - 18 Miles (Coast to Frisco and ride around Lake Dillon)
Continue your ride around Lake Dillon, this section of the path is comprised of undualting hills and is good for those who bike ride occassionally. In the Town of Dillon you will find a local favorite brewery and restaurant Pug Ryans, The Tiki Bar which is on the water, and a play ground at the Dillon Amphitheater. The shuttle will pick you up at the Dillon Aphitheater.
Trip 3 - 24 Miles (Coast to Frisco, ride around Lake Dillon, and follow the Snake River to Keystone)
If you are looking for a bit of a work out, this trip is for you. Take all of the sights and activites from Trip 1 and 2, but continue the ride back to Keystone. You will experience a low grade climb along the Snake River and Keystone River Golf Course. Stop at Lakeside Village for a paddle boad ride or a snack. Bike rentals are returned to Mountain View Sports.
---
Keystone Rental Companies
Keystone Sports
-
River Run Village
- 161 River Run Rd. Keystone, CO 80435 | 970.262.3605
Keystone Sports
-
Mountain House
- 1195 E Keystone Rd. Keystone, CO 80435 | 970.496.4180
Mountain View Rentals
-
Mounain House
- 22869 US HWY 6, Keystone, CO 80435 | 800.530.3836
Christy Sports
-
River Run
- 219 River Run Rd A1, Keystone, CO 80435 | 970.513.4647
---
Arapahoe Basin Mountain Biking
In the summer months Arapahoe Basin is open for mountain biking. The trails are best suited for intermeidate to skilled riders. BYOB - bike rentals and bike haul are not available on the mountain.
The Route to the Top - Argentine North Fork Trail
This is the main trail at Arapahoe Basin, the single track rises to mid mountain at the Black Mountain Lodge. The trail is 1.8 miles long with a steep vertical rise of 750 feet! The Black Mountain Lodge is open in the summer months, stop and take in the view here. While you are there, treat yourself to some BBQ, after all, you worked for it. If you are looking to continue the ride from here, you can pick up a steep primitive dirt road that continues another 1.5 miles to 12,500 ft and expanisve mountain views.
Lenawee Trail, Off the Backside
From the top, a skilled backcountry rider can descend the 3.3-mile, black-diamond Lenawee Trail down into A-Basin's Montezuma Bowl, ending at County Road 260/Peru Creek Road. From there, connect to additional trails and dirt road riding, if so desired.
Lenawee is steep; it's technical and it requires a shuttle or a big loop with significant time spent pedaling on roads. Please review the elevation profile and map before attempting Lenawee for the first time. It's worth it the adventure if you are prepared. (Please be prepared!)
Arapahoe Basin Road Biking
Summit County has a beautiful landscape for road biking. You can park and ride from Arapahoe Basin or you can travel on the Summit County Recreation Path and then take HWY 6 to Arapahoe Basin.
Loveland Pass
Here at Arapahoe Basin you can test your skill on Loveland Pass where the USA Pro Challenge Cycling Race took place in 2015. From Arapahoe Basin, you will ascend the category 1 climb to the Continental Divide. Be sure to stop and take a photo before you embark on the exhilarating downhill to return to Arapahoe Basin or continue to Loveland Basin. The distance from Arapahoe Basin to Loveland Pass lookout point and back is about 8 miles.