Dog Sledding in Frisco Colorado

Head over to Breckenridge and take an exhilarating dog sledding ride through the backcountry in and experience the Rocky Mountains in a whole new way. Two riders are pulled in a sled behind a pack of Siberian Huskies through terrain that is difficult to access by foot, skis or snowmobiles. About 6 to 10 dogs are lined up in front of the sleds and two riders take turn mushing, or driving the sled, while the second rider gets to sit back and take in the views and capture photos to look back on. The guides give each group a rundown on how to drive the sled and groups are run in relays through Breckenridge. The trips are 6 miles long and the guides stop to let the riders switch throughout the runs. Dog sledding in Breckenridge is a unique and exciting way to experience the Rocky Mountains and is guaranteed to create stories and photos to take back home!
What To Wear
Just as you would dress for a day on the slopes, we suggest you layer up in wool or synthetic clothing to stay warm and dry. Do not layer socks, especially not cotton socks, as the friction quickly causes blisters and discomfort. Instead, choose a pair of wool socks that fit just right for a comfortable day out in the snow. In general, ski wear and winter boots or snowboarding boots are perfect. Good Times does supply adult-sized snowsuits and boots at no extra charge if you do not have your own gear. You should bring at least one pair of your own gloves, hats, neck warmers, goggles and sunglasses to wear for dog sledding.
Pricing
Adults - $90.00
Children 5 to 8 years old - $50.00
For reservations call Good Times Adventures at 1-800-477-0144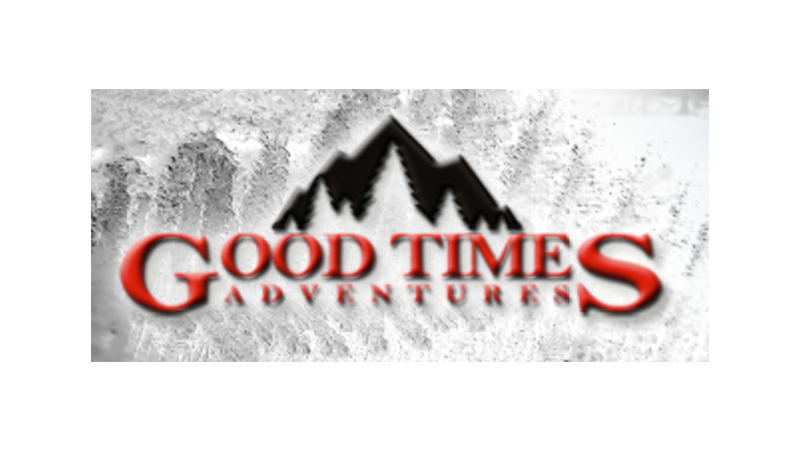 Services Include:

Dog Sledding
Snowmobile Tours

Contact:
(970) 453-7604
6061 Tiger Road
Breckenridge, CO 80424
---
Frisco Winter Activities
Summit County Winter Activities
Search Frisco Rentals