Dillon-Silverthorne Biking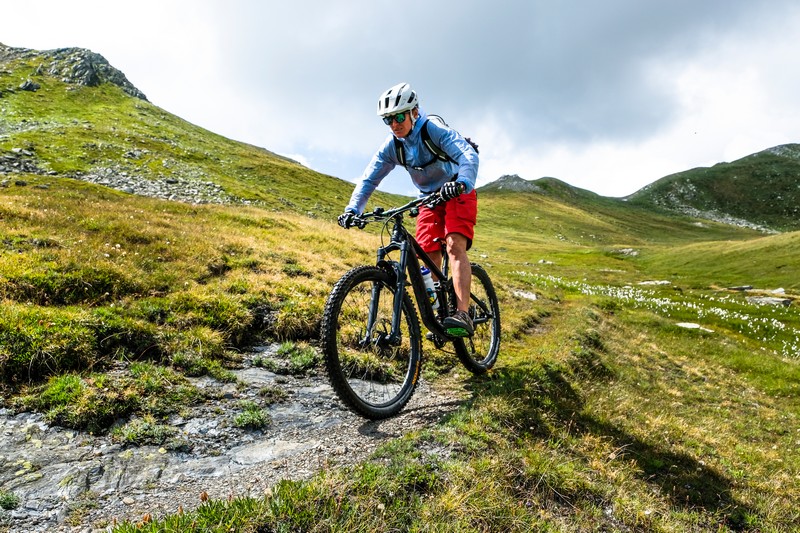 The Dillon/Silverthorne area is home to hundreds of miles of biking trails and paths for every skill level. Whether you are seeking a laid back family outing or a downhill adrenaline rush, you'll find a trail that fits the bill.
Beginner Trails
The
Summit County rec path
offers miles and miles of accessible paved trails for bikers, runners, hikers, and dog walkers throughout the year. Bike from Dillon to Frisco and beyond, or head over Swan Mountain into Breckenridge. The rec path is a great choice for a day out with the family that provides beautiful scenery and accessibility.
Soda Park Loop
is a great ride for beginners ready to leave the bike path and try out "real" mountain biking. This 10.7 mile loop isn't too steep and takes you through open hillsides and lots of singletrack. Park at the rec path parking area off of Swan Mountain Road. Follow an unmarked trail uphill, cross Keystone Ranch Road, and regain the singletrack for another half mile. You'll hit an intersection with Keystone Aqueduct Trail, right at an junction with Soda Ridge Road.
Also check out:
Keystone Gulch (Intermediate) 14 miles
Tenderfoot Mountain Trail (Difficult) 9 Miles
Blue River Tail (Easy) 4 Miles
Dillon Summer Activities
Summit County Summer Activities
Search Dillon Rentals