Breckenridge Museum and Tours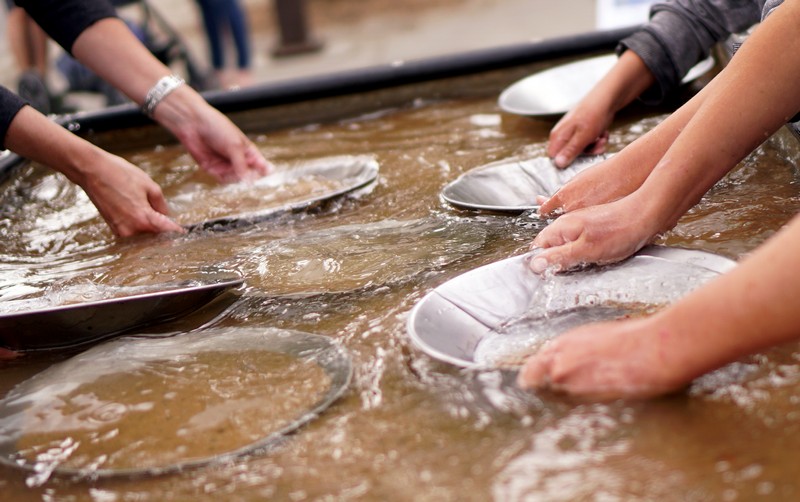 Breckenridge is full of history! As you walk through the town and along Main St, you will notice right away the beautiful victorian buildings. There are many preserved buildings, homes, and museums for you to explore. Many of the historical sites are free to visit. Book a tour to get the most out of the experience. Reservations can be made online, by phone, or at the Breckenridge Welcome Center.
Online
By Phone 970.453.9767 x2
Welcome Center: 203 S. Main St.
Breckenridge Welcome Center
Hours: 9AM - 5PM Daily
Admission: Free - $5 Suggested Donation
Location: 203 S Main St.


Barney Ford Victorian Home
Hours: Seasonal | June - September 1
Tuesday - Sunday 10:00 AM - 3:00 PM
Admission: Free - $5 Suggested Donation
Location: 111 E Washington Ave

Edwin Carter Discovery Center
Hours: Seasonal | June - September 1
Tuesday - Sunday 10:00 AM - 3:00 PM
Admission: Free - $5 Suggested Donation
Location: 111 N Ridge St
Summit Ski Museum
Hours: Seasonal | June - September 1
Tuesday - Sunday 10:00 AM - 3:00 PM
Admission: Free - $5 Suggested Donation
Location: 308-B S Main St
Red White and Blue Fire Museum
Hours: M -F 9:00 - 11:00 AM & 1:30 - 4:00 PM
Admission: Free - $5 Suggested Donation
Location: 308 N Main St.


High Line Railroad Museum
Hours: Seasonal | June - September 1
Tuesday - Sunday 10:00 AM - 3:00 PM
Admission: Free
Location: 189 Boreas Pass Rd

Breckenridge Sawmil Museum
Hours: Daily sunrise to sunset
Admission: Free
Location: Boreas Pass & Monroe Rd
Briggle House Museum
Hours:
Admission: Included on several tours
Location: 104 N Harris St

Alice Milne House Museum
Hours:
Admission: Included on serval tours
Location: 102 N Harris St
Country Boy Mine
Hours: 10AM - 5PM daily
Admission: Adult $33 | Child $27
Gold Panning Only: $20
Location: 0542 French Gulch Rd
Tickets and Information


Lomax Placer Mine
Hours: Seasonal | June - September 1
Tuesday - Sunday 10:00 AM - 3:00 PM
Admission: Free - $5 Suggested Donation
Gold Panning: $10
Location: 301 Ski Hill Rd
Tickets and Information
Walk Through History Tour
Breckenridge Haunted Tour
Behind Swinging Doors Saloon Tour
Tombstone Tales at Twilight Tour
Hike Through the Gold Mine History
Preston Ghost Town Hike
Hike with a Historian
Washington Gold and Silver Mine Tour
Gold Panning at Lomax Gulch
Paranormal Investigation
Victorian Tea at the Briggle Home
Historic Homes Tour
Breckenridge Summer Activities
Summit County Summer Activities
Search Breckenridge Rentals