Breckenridge Lodging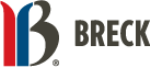 Breckenridge Ski Resort - Base Elevation 9,600'
The town of Breckenridge, Colorado is the perfect mountain destination for all the variety of outdoor activities and scenic views. Whether visiting in the winter or summer, Breckenridge has limitless fun for outdoor adventure. Vacation in comfort in one of our condos, town-homes and/or ski-in/out accommodations!
View Colorado Rocky Mountain Resorts Lodging options >>> Breckenridge Lodging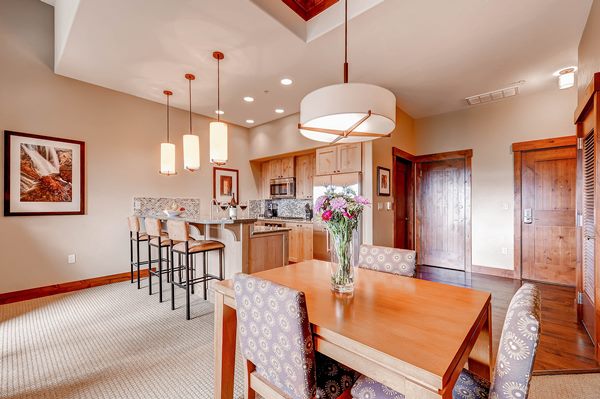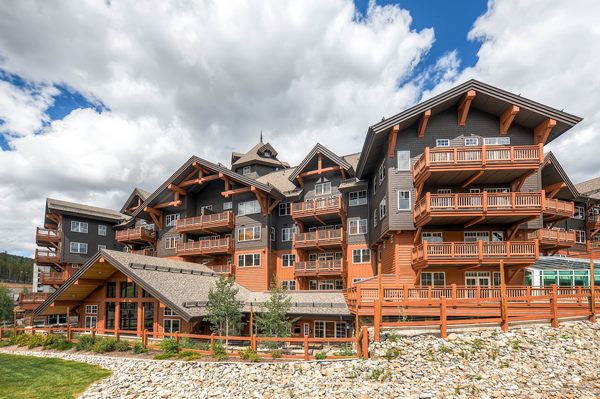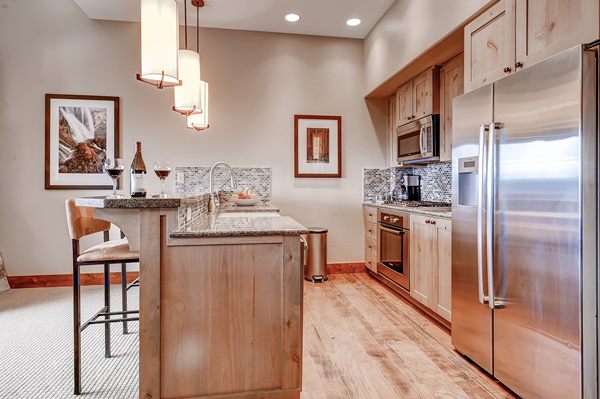 Breckenridge Town Information >>>
GoBreck
___________________________________
WHAT'S NEW FOR THIS SEASON AT BRECKENRIDGE
One of Colorado's Best Ski Towns
Breckenridge is world-renowned for its welcoming spirit and friendly locals. With over 200 restaurants, bars, and shops and numerous year-round activities and events, Breck embodies more than just a destination; it inspires a way of life. And by the way, this 155-year-old historic hamlet and its famous Main Street are just steps from the ski resort – a location unmatched in the ski industry.
A New Colorado SuperChair
New this year, the Colorado SuperChair is getting an upgrade from a quad express to a six-passenger express to provide a 28 percent increase in capacity for Peak 8's primary lift. This will help disperse skiers to the surrounding peaks and provide a faster route for skiers and riders traversing the resort.
This Season Marks 30 Years of Snowboarding at Breckenridge Ski Resort
Beginning with the 1984-85 season, Breck became one of the first major ski resorts to allow snowboarding. This embrace of a wild new sport resulted in hosting one of the initial major snowboard competitions in the industry, one year later. Breck solidified its place at the very pinnacle of freestyle snowboarding and skiing with the addition of an Olympic-sized 22-foot superpipe, which anchors the resort's award-winning Freeway Terrain Park. With four terrain parks creating a park progression system for beginners and intermediates, including the top-ranked Freeway Terrain Park and SuperPipe and the Park Lane Terrain Park, Breckenridge remains on the forefront of the industry.
Peak 6 Expansion
Last season, Breckenridge Ski Resort added over 540 acres with its Peak 6 expansion just north of Peak 7. Peak 6 includes 400 acres of lift-served terrain and 143 acres of hike-to terrain, representing a 23 percent increase in resort's skiable acres. Peak 6 features high-alpine, intermediate bowl skiing – a rare find in North America.
New on-mountain dining.
The Peak 9 Restaurant will reopen as The Overlook with a renovated interior, including a new kitchen that will provide a warm, welcoming guest experience. In addition to The Overlook, the resort is introducing a mobile dining option, the Snowdrifter, which will change its location throughout the season.
Exclusive special events
Breckenridge Ski Resort will feature signature events throughout the season – the Winter Dew Tour Championships, Dec. 11-14, 2014; the iconic Ullr Fest celebration of snow, Jan. 11-17, 2015; and the Spring Fever festival from March 21-April 19 (closing day). Returning Spring Fever Events include the Bud Light concert series (featuring acts such as Blues Traveler and The Dirty Heads in the past); the Throwback Throwdown snowboarding halfpipe competition with snowboarding legends (past and present); and the Breck Big Mountain Challenge.
Powder Days!
Breckenridge received over 36 feet of snow during the 2013-14 season – including more January snow than any other U.S. resort – resulting in one of the longest ski seasons in its history.