Breckenridge Guided Adventure Tours

Are you interested in experiencing Breckenridge Ski Resort more efficiently? There are a few great opportunities for those wanting to take their skiing to the next level, learn the mountain through a locals eyes, or learn more about the area via various modes of transportation!
Breckenridge Mountain Tours
Whether this is your first time skiing at Breckenridge or your 20th, a mountain tour is a great way to familiarize yourself with the 2,908 acres that make up Breckenridge Ski Resort. Recommended for intermediate to advanced skiers and riders, local guest services ambassadors share their favorite places on the mountain in tours that last between 1.5 to 3 hours.
The mountain tours meet daily at 9:15 AM at the Beaver Run SuperChair on Peak 9 and the Colorado SuperChair at the Peak 8 base area. Just look for the Mountain Tours signs. The tours begin promptly at 9:30 AMm. For large group inquiries, contact a group sales rep at 800-789-7669 or email
[email protected]
to arrange a private tour.
Ski with a Forest Ranger
Each Friday at 11:00 AM, skiers and riders are invited to take a one-hour ski tour with a volunteer ranger around Breckenridge Ski Resort to planned stops where you will learn about local wildlife, the mountain pine beetle, avalanche awareness, local history and more. Ski with a Forest Ranger is a partnership between the U.S. Forest Service, Friends of Dillon Ranger District and Breckenridge Ski Resort and aims to bring a natural understanding of the Natural Forest and Breck's environmental partnership.
Meet at the top of the Independence SuperChair on Peak 7 at 11:00 AM on Fridays throughout the season. There will be signs to indicate the meeting place. Intermediate skiing or snowboarding ability is required, along with a lift ticket. Call 970-453-5000 for more information.
Breck Guides Tours
The recently launched service allows Breck guests to hire a personal Breck Guide for a customized experience of the resort. Learn about snow science, backcountry safety and find some of the best snow on the mountain. For more information on Breck Guides, call 800-356-3972 or 970-496-3272.
Snowmobile Tours
Snowmobiling offers an ideal escape into the pines and mountains of the Breckenridge backcountry. There are endless amounts of groomed trails and deep powder fields to explore. Whether you take a guided snowmobile tour or rent some to take on your own with the gang, it is sure to be one of the best parts of your vacation!
Good Times Adventure Tours
"Ride the Divide" on brand new Ski Doo Snowmobiles with Good Times Adventure Tours. The sleds are new every year, so you are sure to have the most updated, state of the art sled on the market! Take a beautiful drive up Tiger Road in Breckenridge to get to the lodge where your group checks in and gears up.

Guests must bring their own gloves, goggles and mid layers, but Good Times has snowsuits, helmets and boots available to borrow free of charge (snowsuits are not available for children). Once your group is geared up, you are led outside to take a group photo with the sleds and meet your experienced guide. Your leader goes through all the bells and whistles on the sleds, which have hand warmers and electric starters and backrests.

To start, the drivers are directed to the practice field where you have about 30 minutes to drive the sleds around the loop. When the tour begins, your group is led through the woods on groomed trails to multiple stopping points where passengers can switch driving or get out and take more photos. Later in the trip, you are led up Georgia Pass which takes you up to the top of the Continental Divide at 11,585 feet! Park your sled and go explore and take more stunning photos with the backdrop of the Rockies. Back at the base, you are treated to a nice hot cup of cocoa and the warm fireplace. The trips last about 2 hours and depart hourly throughout the day.

Other Things to Know:
Reservations are required and must be paid in full at that time in order to guarantee your trip
There are no refunds for any cancellations or drop in party numbers within 24 hours of the scheduled trip time, and 72 hours notice is required for groups of fifteen or more.
Due to the nature of the activity, children 4 and under and pregnant women are not allowed on any of the tours.
Drivers must be at least 18 years old to carry a passenger. Individuals 15 to 17 years old may drive a snowmobile without a passenger.
Check the weather and plan your clothing accordingly. Passengers, especially children, tend to be more susceptible to the cold, so make sure they are well prepared and avoid wearing cotton as it absorbs moisture and does not dry out as fast as wool or synthetic materials.
Snowboarding boots and wool socks make a great combination. It is also highly recommended to bring multiple layers and ski wear, winter boots or snowboarding boots, goggles, sunglasses, gloves, and neck warmers. Good Times has neck warmers, goggles, gloves, hand warmers and fleece outerwear available for purchase as well.
You may bring your own helmet with you, but it must be DOT approved to wear on the tour.
Don't forget sunscreen, your camera, and extra batteries!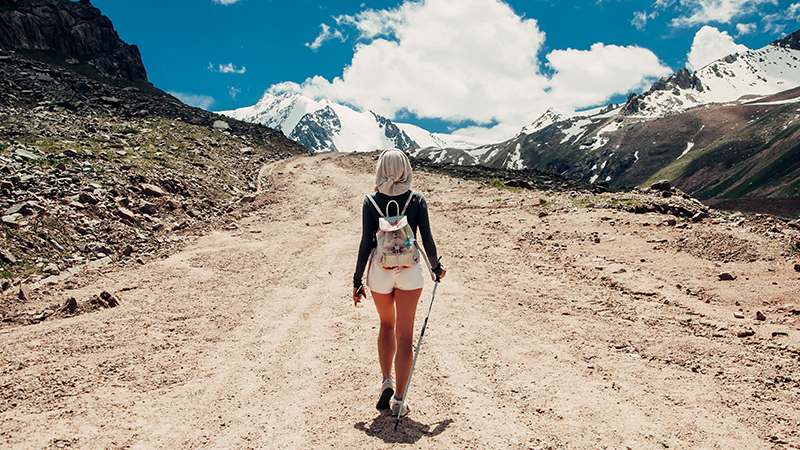 For reservations call 1-800-477-0144
6061 Tiger Rd, Breckenridge, CO 80424

Guests must arrive 30 minutes prior to tour time for check-in
Drivers: $120.00
Passengers: $65.00
Children 5 to 8 years old: $55.00